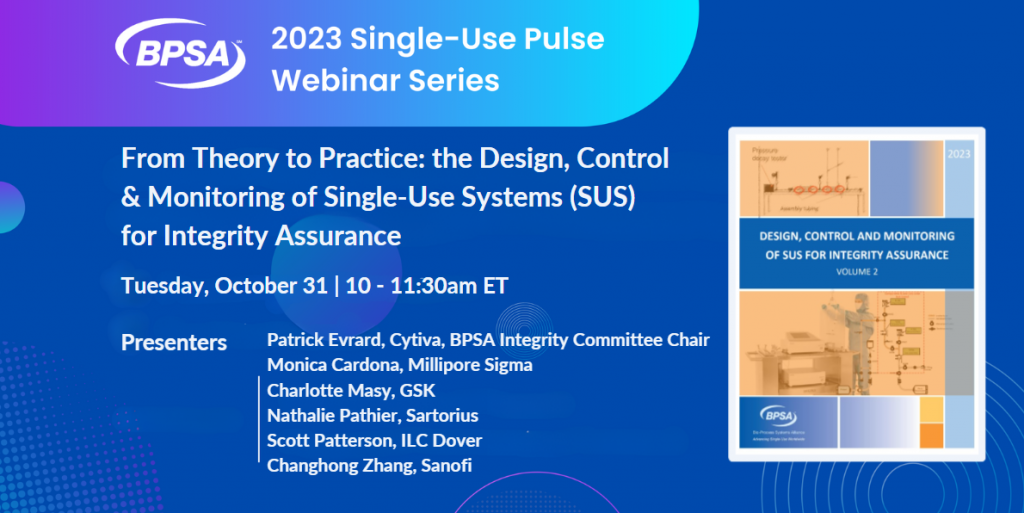 From Theory to Practice: the Design, Control & Monitoring of Single-Use Systems (SUS) for Integrity Assurance
The increasing use of single-use systems (SUS) in critical cGMP applications has made integrity assurance a critical quality attribute for both suppliers and end-users of single-use systems. Join BPSA for an engaging panel discussion on Tuesday, October 31 at 10am ET to learn more.
The panel will discuss:
the findings from the new BPSA Technical Guide on SUS Integrity Assurance (Volume 2)
current standards and regulations impacting integrity assurance in SUS
case studies illustrating integrity assurance principles as well as practical industry experience
tools and technologies that can be used to build an integrity control strategy, including testing, and other aspects of integrity assurance in SUS
Meet the Experts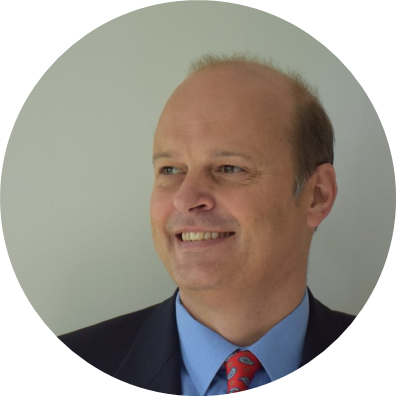 Patrick Evrard, Cytiva, BPSA Integrity Assurance Committee Chair
Patrick Evrard is Senior Principal Engineer, Single-Use Technologies, Technical Communication and Regulatory Strategy at Cytiva. Evrard has worked on developing and implementing single-use technologies in critical GMP applications for more than 20 years, and is currently SME for Cytiva on integrity, particles and film topics. He is member of the BPSA board of directors and chair of the BPSA SUS Integrity Committee.
Monica Cardona, MilliporeSigma
Monica Cardona is a Senior Program Manager for Single Use & Integrated Systems at MilliporeSigma. Working cross-functionally with Plant Quality, Operations, R&D, Regulatory, Emprove®, Quality Services and Commercial teams, Monica creates and implements product portfolio enhancement programs that differentiate MilliporeSigma's product offering, improve customer satisfaction and drive portfolio growth. She has worked in Life Sciences for over 20 years.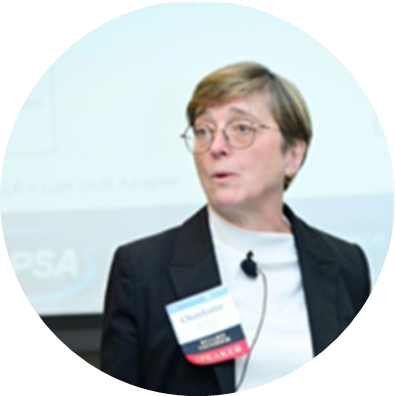 Charlotte Masy, GSK
Charlotte Masy is a BioEngineer with a PhD in surface chemistry. She has 20 years of experience in cGMP working on materials, investigation, and improvement of process. Currently, she has a position of Senior manager at GSK and is recognized as Fellow in Single Use Technology, integrity tests and data analytics.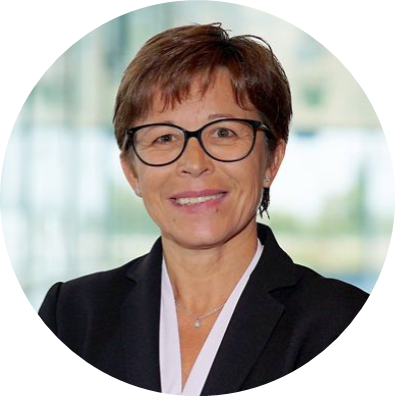 Nathalie Pathier, Sartorius
Nathalie Pathier joined Sartorius in 2019 and has more than 30 years of experience in bioprocessing. She started as a project leader and now works as a Product Manager for Fluid Management Technologies. She focuses on the quality attributes of single-use technologies for critical drug manufacturing applications, and works to develop new services that solve pain points and simplify implementation in biotech modalities processes.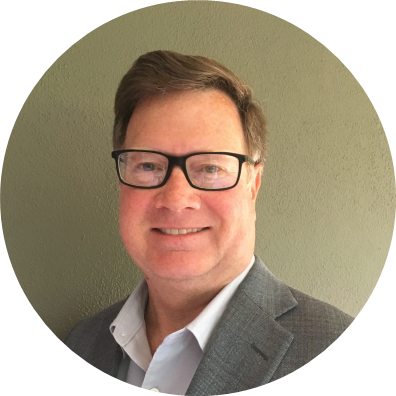 Scott Patterson, ILC Dover
Scott Patterson has been active in a range of processing technologies for over 40 years with the past 25 years specializing in pharmaceutical and biopharmaceutical processing. As a Vice President and Technical Leader with ILC Dover, Scott has specifically focused on technology and expanding the use of single-use systems that are applied for high containment when handling potent compounds or solving large molecule upstream processing challenges.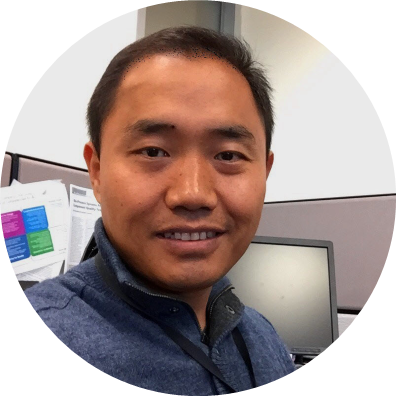 Charlie Zhang, Sanofi
Charlie Zhang is Associate Director at MST, Sanofi. Zhang has a PhD in Bioengineering and over twenty years industrial experience in process design, validation, tech transfer, supplier change assessment and manufacturing support.